Chinese Language Assessments
Students in 2nd grade and above participate in the Student Oral Proficiency Assessment (SOPA) or the STAMP4Se (STAndards-based Measurement of Proficiency) Chinese language assessments. Both of these assessments are designed to help language learners watch their progress in their individual foreign language learning process. The rating scale is based on the ACTFL Proficiency Guidelines developed by the American Council on the Teaching of Foreign Languages (ACTFL) (1999).
According to our program benchmarks, students start building their foundation in Chinese from kindergarten and conclude this preliminary building stage in 2nd grade.
While learning progress can be made from kindergarten to 1st grade, it is more effective to be evaluated later when there has been more time in learning the target language.
We assess our 2nd-4th grade student's Chinese speaking and listening skills with the SOPA is the Standardized Oral Proficiency test, developed by the Center for Applied Linguistics for young language learners.
The goal of the SOPA is to allow students to show what they can do in the target language. The interviews consist of a series of tasks with varying levels of difficulty that elicit both academic and social language. The assessment activities follow the natural development of language skills, focusing first on listening comprehension and then on speaking. This sequence allows the students to experience immediate success in their responses (receptive skills being less demanding than productive skills), thus building their confidence. The students are encouraged to say as much as they can so that adequate speech samples may be obtained for accurate ratings.
We assess our 5th & 8th grade student's Chinese speaking and listening skills with the STAMP (STAndards-based Measurement of Proficiency) 4Se Assessment, a web-based adaptive assessment that allows learners to demonstrate how well they can read, write, listen, and speak the target language they are learning. To give us a measurement of growth from the beginning of middle school and as an exit assessment, the STAMP 4Se is administered to all 5th & 8th graders only.
STAMP4s Chinese Language Assessment that students take their 8th grade year at HCCS will qualify for the Oregon State Seal of Biliteracy.  Students need to score at least intermediate high in all areas to qualify. Scores are valid for recognition in other states as well. Students should work with their HS counselor to make sure this gets recorded on their school records. Please click here for more information.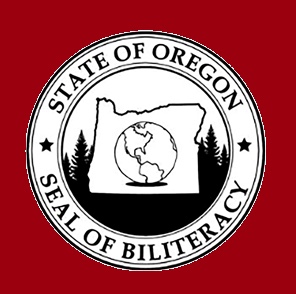 What is Smarter Balanced?
Oregon is part of a team of states working together voluntarily to develop K­12
assessments in English language arts/literacy and mathematics aligned to Oregon's
Common Core State Standards. The tests are not timed so your child can take as long as he or she needs to fully demonstrate what he or she knows and can do.
How are Smarter Balanced tests different from our old tests?
Our students deserve better tests, ones that measure high­-level skills rather than the
ability to memorize facts or deduce answers from lists. More importantly, our students deserve tests
that give them the opportunity to show what they know and can do.
Smarter Balanced tests go above and beyond filling in multiple choice bubbles and
actually showcase students' thoughts and explanations for how they solve problems.
Here's how:
Aligned to more challenging standards, Smarter Balanced tests better measure what skills
and knowledge our students need to be successful in the 21st Century.

Test questions come in many different forms, and allow students to interact with graphs
and type in their own responses in addition to selecting answers from traditional multiple
choice lists. Essay questions ask students to use evidence from multiple sources of texts to
create their arguments and explain their reasoning.

Developed with experts to include tools and supports that address visual, auditory, and
physical access barriers, Smarter Balanced tests are designed to meet the needs of all
students. Learn more here.
Click HERE for more information about the Smarter Balanced Assessments
The CogAT (Cognitive Abilities Test) screening test appraises the students' learned reasoning abilities that have been developed through in-school and out-of-school experiences.
The CogAT tests require students to demonstrate their reasoning abilities in the three symbol systems most closely related to success in school: verbal, quantitative, and nonverbal reasoning. Questions in the first subtest (Verbal Analogies) require students to read words in English. This subtest can be omitted for ELL students. An overall score of 97% or above will qualify the student to take the complete CogAT.
The Dynamic Indicators of Basic Early Literacy Skills (DIBELS) are a set of procedures and measures for assessing the acquisition of early literacy skills from kindergarten through 3rd grade. They are designed to be short fluency measures used to regularly monitor the development of early literacy and early reading skills.
DIBELS are comprised of seven measures to function as indicators of phonemic awareness, alphabetic principle, accuracy and fluency with connected text, reading comprehension, and vocabulary. DIBELS were designed for use in identifying children experiencing difficulty in acquisition of basic early literacy skills in order to provide support early and prevent the occurrence of later reading difficulties.