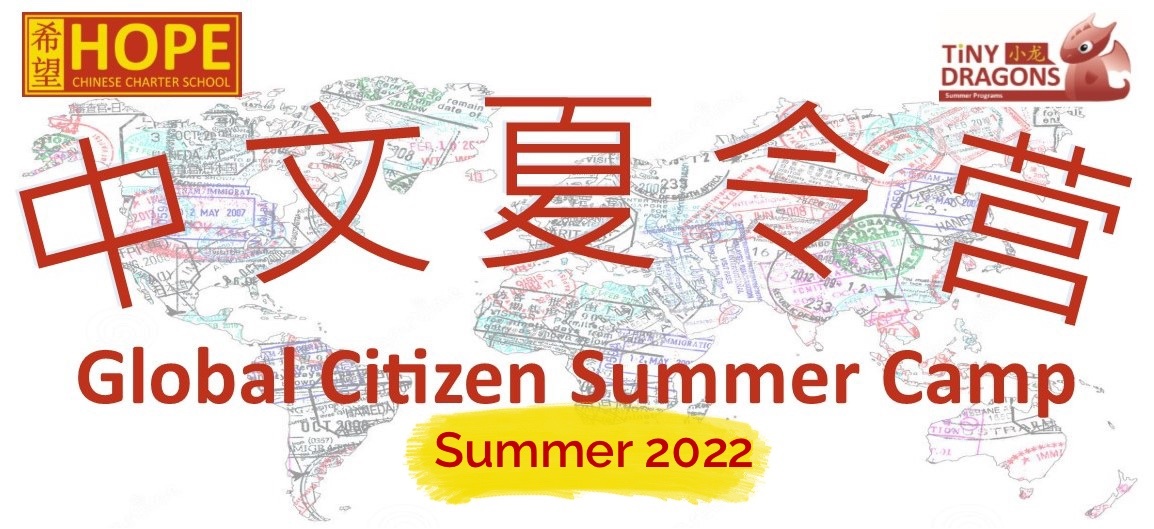 Premium quality you can't beat!
✔  Perfect balance of summer camp fun and effective Chinese language learning
✔  Engaging content and activities serving as an initial step for some and excel experience for others
✔  Lesson design aligned with ACTFL standards and language proficiency level
✔  Unparalleled language immersion teaching from our highly experienced HCCS teachers and/or returning summer program staff
Session Theme* Highlights – STEAM approach in inquiry, dialogue, and critical thinking
➔  Self-discovery… Me, Myself, and The Whole Wide World
Embark on a journey of understanding self, identity, family, and make connections through geographic details and history!
➔  Exploring… Cool Job, Hot Career, Jack of All Trade
Explore various professions, develop leadership skills, engage in hands-on demonstrations and team-building activities to celebrate people from all walks of life that a productive society depends upon
➔  Aspirations and dreams… Strive For The Greater Good!
Connect the dots from "who we are" to "what we aspire to be"
*themes and activities are subject to change without notice
Sample Activity Blocks
A typical day at Global Citizens is broken down into 3-4 core periods rotating with the following sample activity blocks:  
Morning WarmUp

Surprisingly Fun CLA 

Language! Live 

Mid Day Rejuvenation

Let's Get Moving

Interest Of The Day 

Closing Reflection & Mindfulness

Accomplishment & Celebration Showcase
*themes and activities are subject to change without notice
Schedule 
Flexible weekly enrollment from 07/05/22 – 07/29/22

Camp hours from 9:00 a.m. – 3:15 p.m.

Free

early drop off from 8:30 a.m.

Pickup: 3:15 – 3:30 p.m.

Optional extended care from 3:30 p.m. – 5:30 p.m. with additional fees
Groups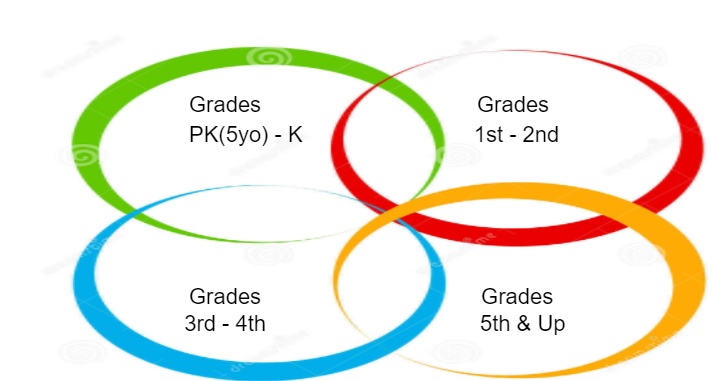 ~ Per current 2021-22 grade level ~
~~ PreK (≥ 5 y.o.) and up grouped by age and language proficiency  ~~
Cost
Camp: $310 per week (week 1: $250)

Early Drop Off from 8:30 – 9:00 a.m.: FREE

Extended Hours 3:30 – 5:30 p.m.: $70 per week (week 1: 60)  

Pre-registration required
~~Scholarships available for students who qualify for free or reduced-price lunch program. See scholarships section for more details.~~
 Discounts & Payment
Full payment is due at the time of registration via ACH, cash, or check 

Sibling discount: $20 off for each additional child enrolled

Early payment discount: pay before 03/31/22 and get a 10% discount towards camp cost 

Discounts do not apply to Extended Care and cannot be combined with other discounts
Summer camp scholarships
Global Citizens Summer Camp is fully committed to welcoming a diverse group of students that represents an economically, racially, and culturally diverse community. Not to let financial barriers get in the way of a child's access to participate, Global Citizens Summer Camp has a limited number of scholarships, valued at up to $500 per child, available for students who qualify for the free or reduced-price lunch program. In addition, we will consider additional factors such as extenuating family circumstances.
We especially encourage families to apply if:
You receive SNAP

You receive Temporary Assistance for Needy Families (TANF)

You receive Earned Income Credit (EIC)
Scholarship applicants must complete and submit the following to [email protected] within one week of registration of summer camp:
Proof of eligibility (supporting documentation to verify your household income or circumstances. This may include tax returns, a statement of benefits or documentation from your school lunch program, or a signed statement from a school official that you are income eligible for free or reduced price lunches, or a statement from a caseworker or other professional who is familiar with your family's circumstances).
Please note:
Qualifying for a scholarship does not guarantee a scholarship award or guarantee a spot in the session of your choice. 

No-shows: Global Citizens Summer Camp strives to offer as many children as possible the opportunity to have an enriching Chinese immersion camp experience. As such, we take no-shows seriously. If you are unable to take advantage of our camp, kindly let us know via phone or email at least two weeks before camp starts so we may offer the slot to another eligible child. If we do not receive notice of cancellation, it is possible your child may not be considered for future scholarship opportunities.

Cancellation of camp session is permitted no less than 14 days before the session begins, must be done in writing/email to [email protected], and will result in a $50 cancellation fee. 
Health & Safety
GC Summer Camp follows all local and state health and safety guidelines to mitigate the potential spread of COVID-19 or other viruses. As this pandemic is ever evolving, so too are the policies and procedures; we will keep families updated as this situation progresses. Any updated safety policies and procedures will be communicated with the families prior to the start of the session.
Keep In Mind
You will receive a confirmation email when your registration is successfully submitted. Parent Info Sheet will be sent via email before summer camp begins.
Cancellations are permitted no less than 14 days before the session begins, must be done in writing/email to [email protected], and will result in a $100 cancellation fee. NO REFUND will be given if you cancel 0-13 days to the start of the session.
We reserve the right to change advertised details or cancel a class when necessary.  This may include, but not limited to, canceling a class due to minimum enrollment not being met, combining classes, and rescheduling of classes due to circumstances beyond our control. We will make every effort to contact you about the cancellation and will take steps to make up the class or compensate participants for lost time.
A full refund will be given if cancellation is due to COVID-19, either initiated by Global Citizens Summer Camp or the family. Refund will be prorated if a session has begun when a cancellation occurs due to COVID-19.