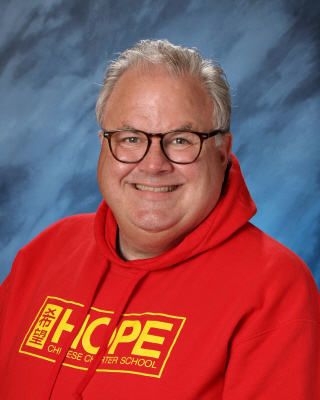 "I am so excited to join the HCCS team.  I look forward to working with our amazing teachers, parents, and students as we work collaboratively to prepare our students for a successful and exciting future." – Kevin Olds
Mr. Olds has been a principal for Shughart Middle School since 2018. The school is part of the Department of Defense Education Agency ("DoDEA") which provides public schooling for families and students stationed at United States military bases around the world. Kevin has worked in DoDEA schools for twenty years serving as principal at various schools in Germany, Iceland, and Japan, and as Chief of Staff for the Superintendent's Office at Seoul, South Korea. Kevin also worked locally in the Estacada School District for about nine years. Mr. Olds was selected as Assistant Principal of the Year for Germany in 2001 while serving at Landstuhl Elementary Middle School and was selected as Pacific Region Principal of the Year in 2017-18 while serving in Okinawa.
Kevin's commitment to both continued academic growth and achievement for his students coupled with his ability to foster and develop a strong community built on engagement and open communication will help HCCS continue to grow as it matures into a well-established charter school. Kevin has also demonstrated a strong commitment to developing, training, and mentoring staff to reach their greatest potential. He has thirty years of experience leading schools and will help HCCS continue to achieve academic success for its students and grow the HCCS community.